PREVIEW
PREVIEW INTERACTIVE MAGAZINE
PREVIEW PDF FOR PRINT
To show you the difference between uploading a plain PDF version of print magazine and interactive magazine, we give you a chance to compare them and then decide, which one you prefer. Both versions are done with absolutely no coding.
Get THE_EDITION app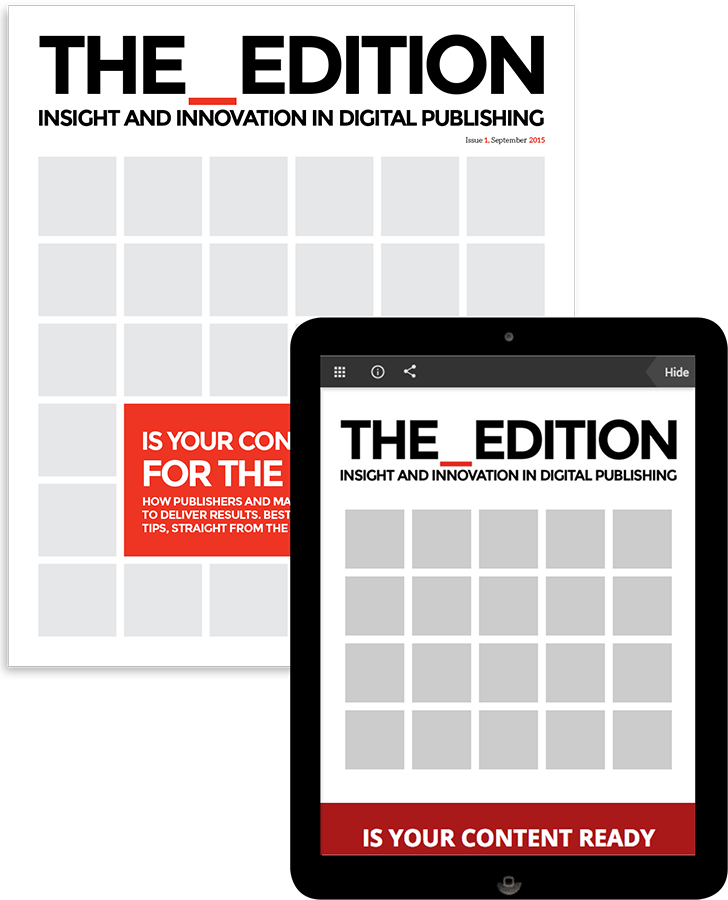 THE_EDITION IS
a print and digital
magazine
which explores the vast expanses of the digital publishing world. Bursting with new findings, opportunities and stories
THE_EDITION
brings the best insights and innovative stories in digital publishing and content marketing.
THE_EDITION
is published twice a year and contains articles written by many digital publishing, content marketing and design experts who contribute their professional opinions and insights.
PEOPLE IN THE LATEST ISSUE

JUSTIN KIRBY
VP of Strategic Content Marketing at Tenthvwave.com

NIK BERG
Editor-in-chief, Redwood

DAVID HICKS
Co-founder of Magvault.com

PETER HOUSTON
ex chairmain of British Media Adwards

SIMON BROWN
Founder/Creative director, &&& Creative

TONI PECORARI
Senior Digital Analyst, Redwood

JAKA LENARDIC
CEO of the digital agency ENKI

PETER DRAGAR
CPO, Edition Digital

PETER MESAREC
Head of SEO at the online marketing agency Red Orbit

JONATHAN MILNE
General Manager for EMEA and APAC at Celtra

BRUCE HUDSON
the Founder and Chairman of the Digital Magazine Awards

KATKA IMPERL
Freelance Expert

MOJCA MARS
the Founder of agency Super Spicy Media
---
MORE
/
LESS